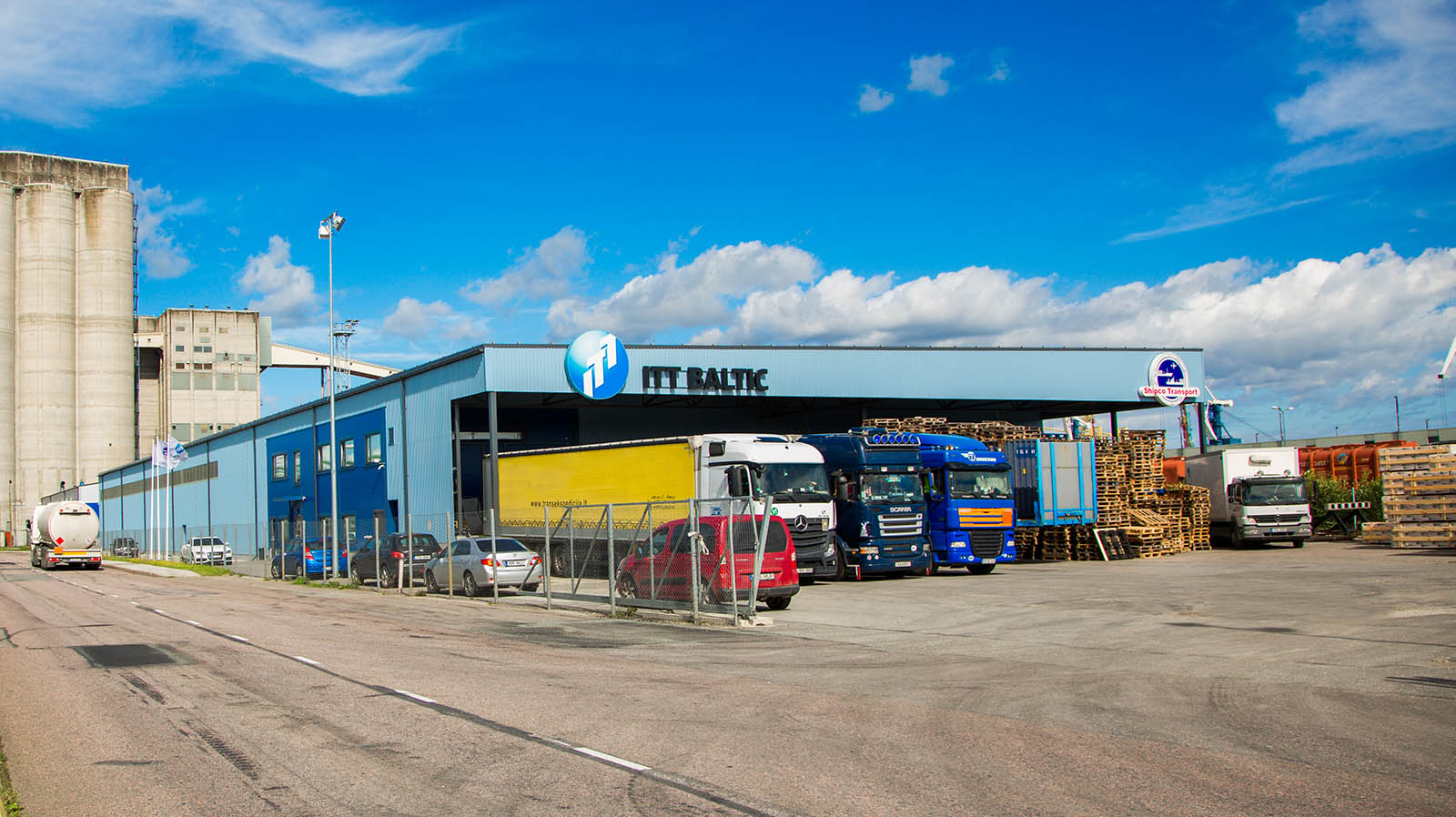 Warehouse in Estonia
ITT Baltic - cargo handling terminal, which provides freight handling, warehousing, storage and freight forwarding services in the free zone of the Port of Muuga, Estonia.
Handling of large volumes of freights that require manual loading

The terminal is fully staffed by qualified and reliable personnel, which allows for timely performance of any number of orders.

Difficult handling freights

Heavy off-size machinery and other equipment, long length freights, cars, pipes and big-bags. Sufficient level of technical equipment allows us to execute even the most complicated orders.

Reloading of partial cargoes (LCL) or small loads

Specialization of our terminal. We load various goods by using vehicle cargo space in the most optimal way, while ensuring safety and integrity of goods during transportation.
Main contact
ITT Baltic OÜ
Vilja tee 1, 74004 Muuga sadam, Eesti
Terminal license number: Z0/0067/EE1000EE
Authorized Consignee license number: VSA0104/EE1000EE
Working hours: Mon – Fri 9:00 – 17:30
Customs point:
Muuga piiripunkt (Muuga PP) EE1210EE